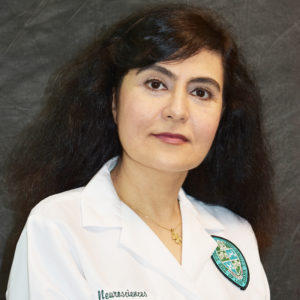 ---
Dr. Hidarilak is a fellowship-trained movement disorders neurologist who sees conditions associated with tremors or abnormal movements, Parkinson's disease, chorea, dystonia, gait disorder, and Tourette Syndrome.
Her research interests are in movement disorders.
---
Contact our office for more information or for an appointment with Dr. Hidarilak (sees patients in Metairie).
---