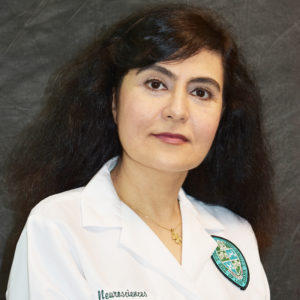 ---
Dr. Hidarilak is a fellowship-trained movement disorders neurologist who sees conditions associated with tremors or abnormal movements, Parkinson's disease, chorea, dystonia, gait disorder, and Tourette Syndrome. Dr. Hidarilak is the Assistant Professor of Neurology.
Her research interests are in movement disorders.
---
Contact our office for more information or for an appointment with Dr. Hidarilak (sees patients in Downtown and Metairie).
---